VRCC Just Pics Tutorial
How to register a User Account
First, point a new browser window to the new Just Pics photo album. From there we will take you step by step through the process of registering a user account so you can add your own albums and photos.
Important things to know
You must register an account in the Photo Gallery to add photos
A valid email address is required for registration.
Let's Get Started!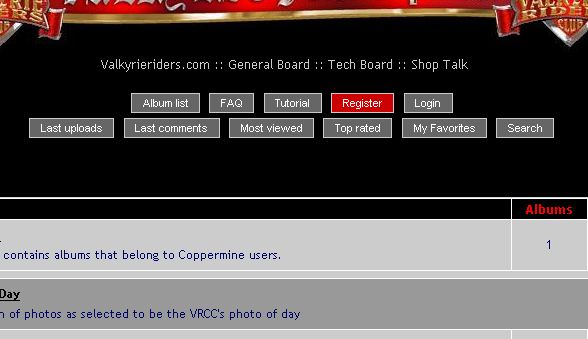 Step 1: Click on the Register link as seen in the above illustration(highlighted in red)
---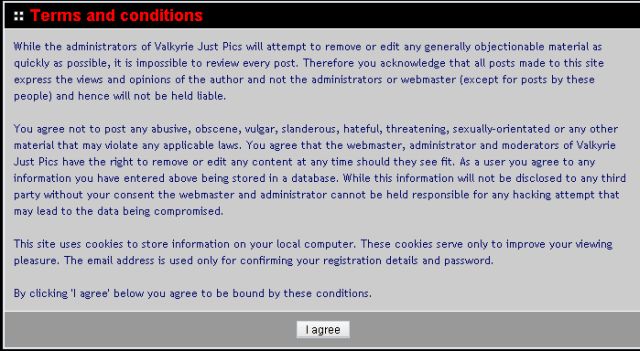 Step 2: Read the terms of the user agreement, and if you agree, click the I AGREE button
---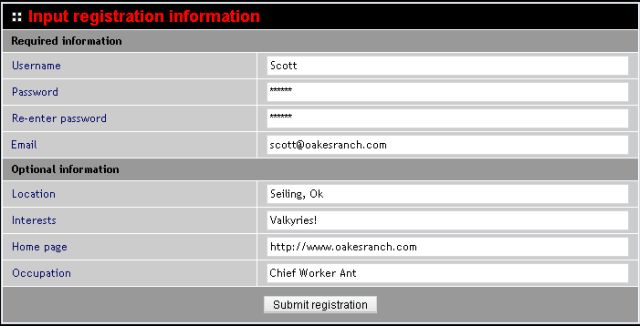 Step 3: Fill in your information as seen in the above illustration. You MUST provide a valid email address or you will not be able to finish registration. Once you are finished, click the Submit Registration button.
---

Step 4: At this point, the photo album has your information but needs to verify you have a valid email. Time to head off and check your email so you can activate your new account!
---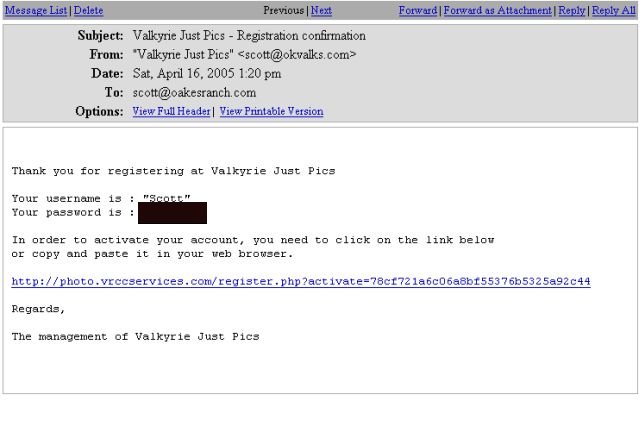 Step 5: Once you get the email that looks like the one above, just follow the link back to the photo gallery to active your account!
---

Step 6: If you followed the link mentioned above and all things went correctly, you should get the above message. Click continue and you are all set! Registration complete! Ready for the next step in getting your pictures in the photo gallery? Click here and we'll show you how to add an album.
---
If things didn't go quite like they were supposed to, and you are SURE you followed the instuctions exactly then send us an email and we'll give you a hand. supportstaff@f6rider.com
---